Harry The Pygmy Hippo Gets A New Mommy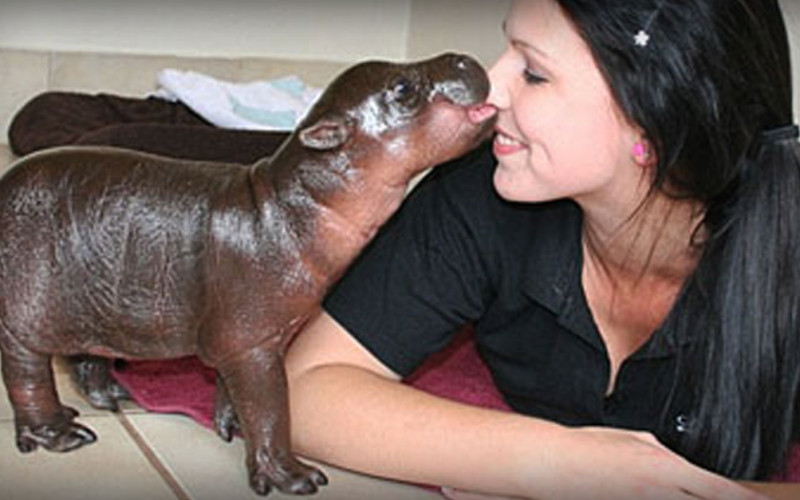 If we could all have our very own pygmy hippos. These are photos of a 6-day-old pygmy hippo calf who lives at the Cango Wildlife Ranch in South Africa. According to The Daily Mail, the calf was rejected by his mother, Hilda, and now receives round-the-clock care from one of the staff members. His new Mommy.
The pygmy hippo – who will not grow to more than three feet tall – requires 125ml of milk around every three hours. Harry is breaking hearts and living like royalty. Hence why he was named Harry. Enjoy and share the lil guy with others!