This Is One Crazy Sculpture! See The "Farting Bull" Pinning Bernie Madoff To The Wall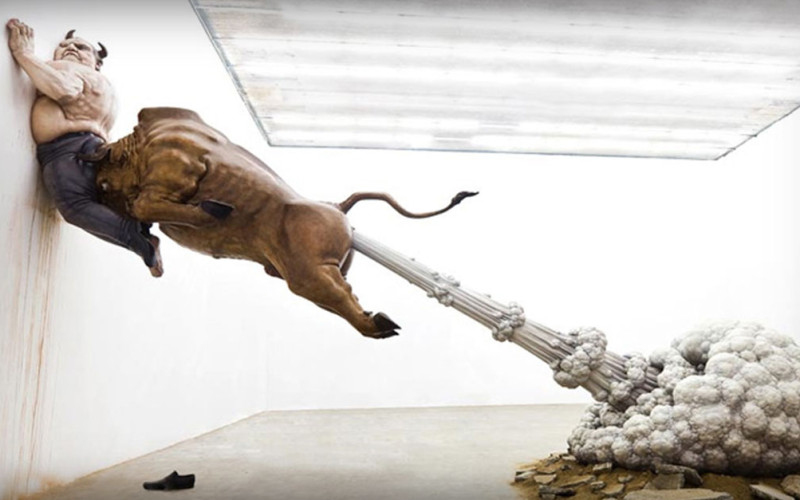 This is a creation from the prolific sculpture Chen Wenling. Chen Wenling is a sculptor who was born in Anxi, a tiny village in the Fujian Province of China. As a young boy he came from a poor family and could not afford new toys, so he used clay that was readily available in his surroundings to make small sculptures to play with.
He combines the influence of some of his favorite artists (Rodin, Picasson, Dali, Magritte, Botero) with aspects of the Realism movement to make works of art that are controversial.
Wenling has been very successfully at creating controversy in his pieces. This truly is one crazy yet cool art piece.
Share this art with others who enjoy crazy and cool things. Pass it on!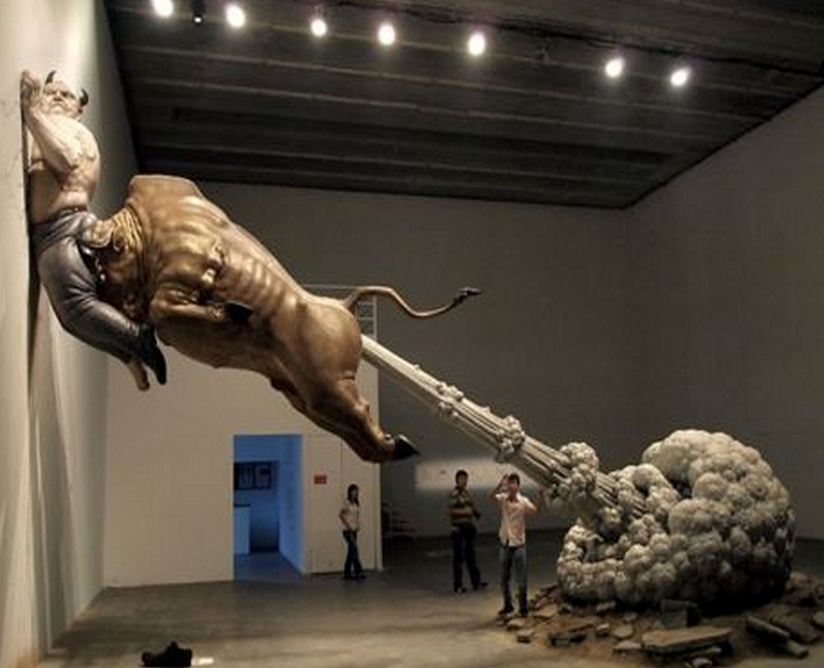 What You See May Not Be Real, 2009, fiberglass and paint. Installation in Beijing Art Gallery in 2009
Photos by wtfarthistory.com