Man Catches HUGE Rainbow Trout With His Hands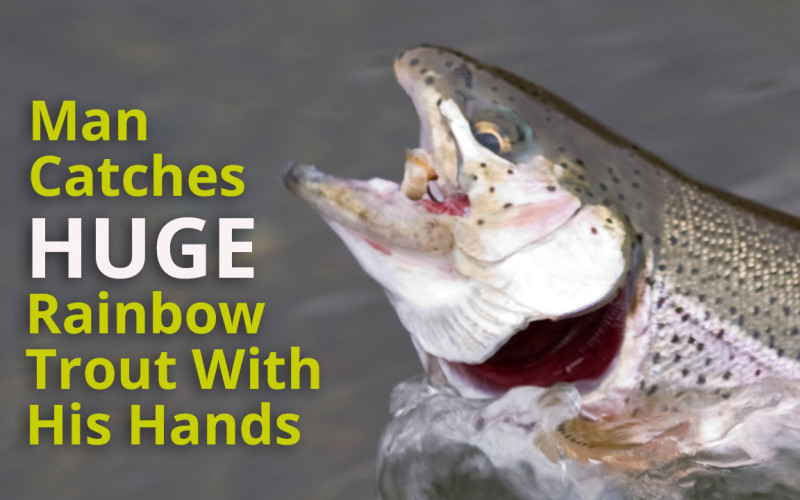 A couple of buddies went fishing at Lake Mary at Mammoth Lakes, California early one morning. They were hoping to catch some rainbow trout and had found the perfect spot when one of them had a strong bite on their line. Just as one of the guys was pulling in what felt like a big fish, the line got caught on something right near the shore. They could now see the fish struggling to get loose and could see the size of the huge fish's head.
One of the guys decided to go in after it. The video shows the guy going into the water and catching the fish with his bare hands. You can hear the other fisherman saying… "AND that's how you catch a fish."
Share this great video with your cool and crazy friends! Pass it on!