Father Makes Crazy PhotoShop Scenes With His Three Daughters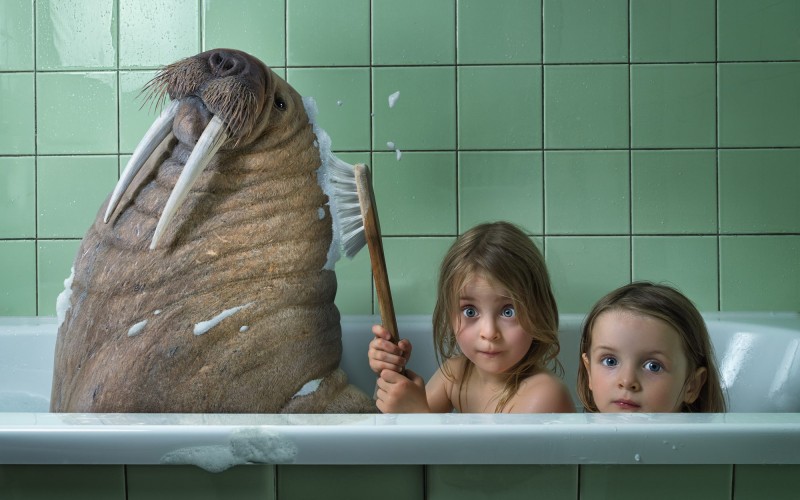 "I love to bring my fantasy to life with the help of my own images and Photoshop. Due to the fact that it's more an obsession than plain passion I call myself a photoholic."
John Wilhelm is a 44-year-old IT Director at a Swiss university with a passion for photography and digital art.  Some of his most wonderfully creative photo manipulations are of his girlfriend Judith and their three young daughters.
Photography was always important in John's life. His father was an experienced hobby-photographer and founded at least two local photography-associations. So he grew up in an environment of cameras, magazines, lenses, self made camera-baggages, darkrooms and funny weddings.
The importance of photography changed into joy when John was holding his first digital cam in his hands. The fire was sparked off and a long journey begun, a journey through lots of camera systems, techniques, experiences and finally software products. In February 2011, he decided to take a step across the border of plain photography. John entered the world of Photoshop. That was the best thing he every did… now photography is his passion!
Share these fantastical scenes with your cool and crazy friends! Pass it on!
John Wilhelm's Facebook and 500px page

The before and after images of the girls riding the bunny.