Gigantic Great White Shark Attacks Divers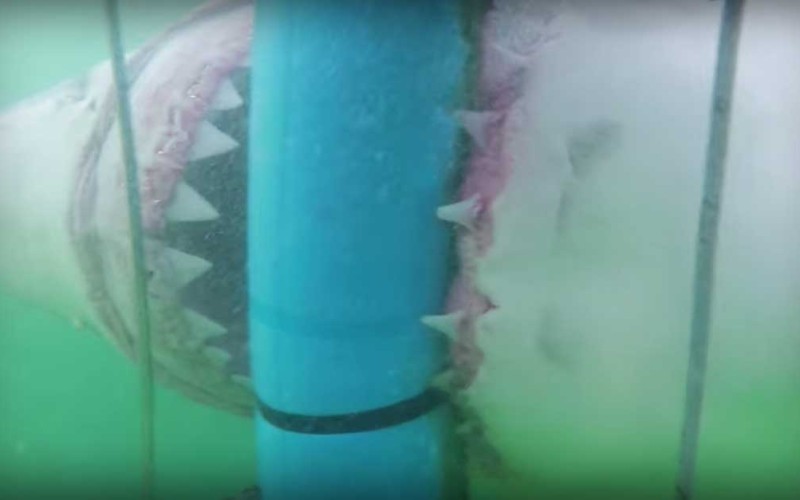 There isn't a person out there that doesn't think about sharks when they are about to swim in the ocean. There are some people who won't even go in an ocean because of the pure fear they will get attached by a shark. In 2015 there have been over 20 shark attacks recorded.
Luckily, the people in this video were safe inside a shark-proof cage. The footage they captured is something straight out of the movie JAWs. Although they were hoping to see a shark they weren't expecting this.
Share this shocking shark encounter with your cool and crazy friends!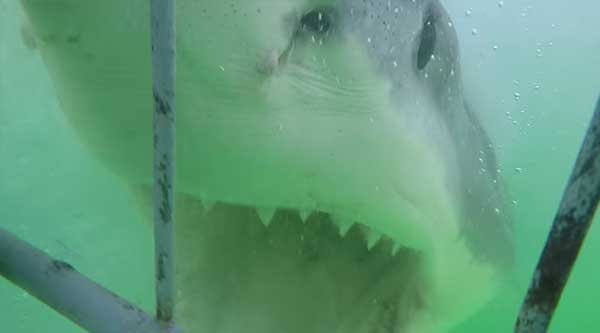 Imagine having this coming towards you!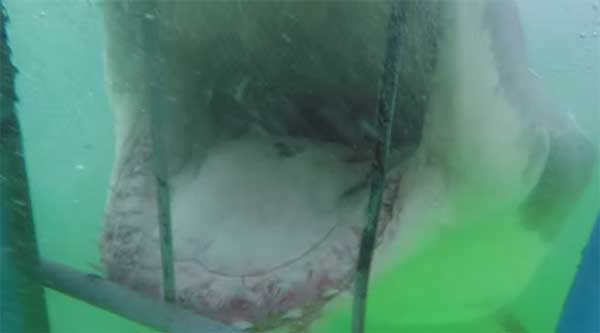 Wow I can't believe being this close to a shark's mouth.