When You Know Its Time To Lose A Few Pounds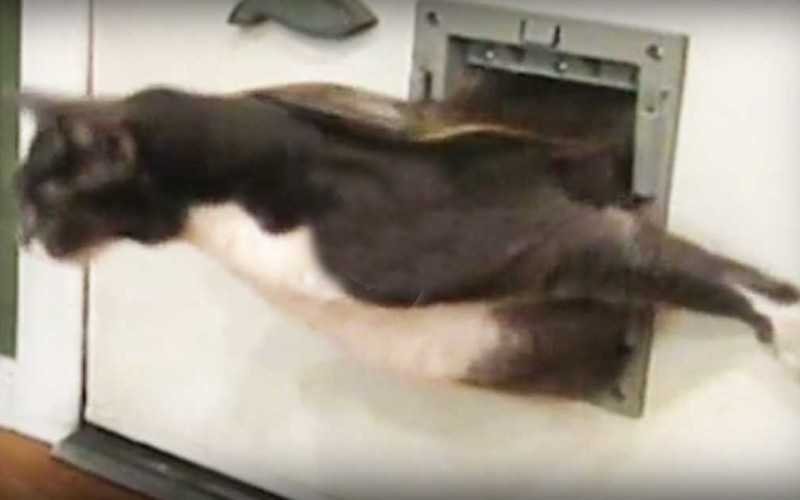 Poor cat can hardly get through the cat door. Looks like he has a great technique in pushing through. I think his owner might need to help him cut back some. You would hate to have your cat stuck in the door all day! Funny video vine.
Share this funny vine with your cool and crazy friends! Pass it on!