A Baby Miniature Horse Follows His Owner Everywhere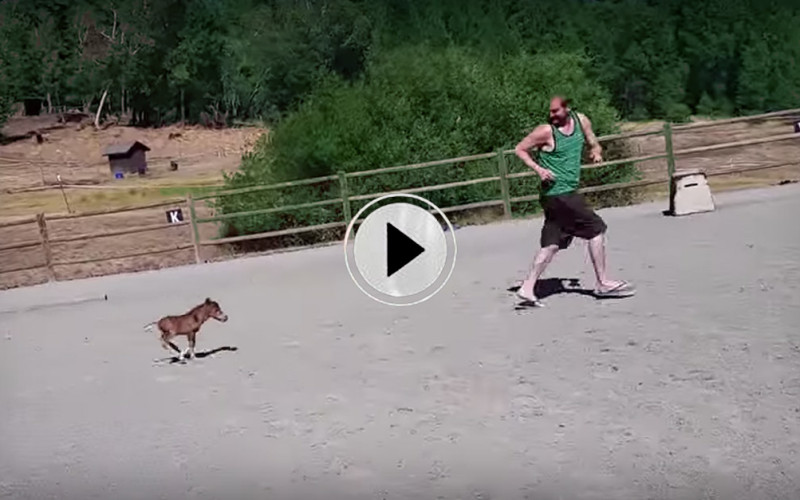 Sterling Bartow is the farmer who's lucky to be the owner of Grace, a miniature horse, and Sammy, Grace's new baby. Together, the three of them make a pretty cute little trio.
In this adorable video, Sammy, the baby miniature horse is in hot pursuit of Sterling as he runs around the farm. It's like Sammy thinks he's the leader or a mama duck and seems to follow him everywhere.
Share this adorable miniature horse with your cool and crazy friends! Pass it on!
To view other videos of Sammy and Grace click here.