DIGITAL CIRCLISM: He Creates Art Made Entirely Of Circles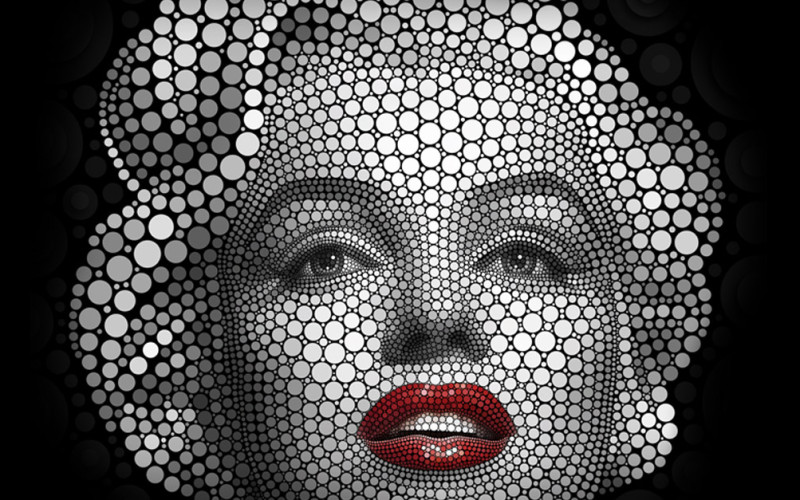 Ben Heine is a Belgian artist who has produced through the years a huge number of artworks. He is currently best known for his original series "Pencil Vs Camera", "Digital Circlism" and "Flesh and Acrylic".
Hundreds of millions of people have seen Heine's creations. He has exhibited and published his artworks all over the world since 2006. His pictorial works have been published in some of the most famous newspapers and magazines.
The Digital Circlism project started in 2010. In this series, Heine makes portraits of celebrities with digital tools by using only flat circles. Heine defines it as a synthesis of Pop Art (art including imagery from popular culture such as advertising, news, etc.) and Pointillism (painting technique that uses small, distinct dots of pure color). Through the use of graphic softwares and a whole lot of creativity, Ben recreates iconic faces from history and pop culture with circles of various sizes and colors, in order to give them a dynamic and 3-dimensional appearance. Each portrait requires between 100 to 180 hours of work to be completed.
Share Heine's amazing creations with your cool and crazy friends! Pass it on!
For more information on Ben Heine: Facebook | Youtube | Website