An Alaskan Brown Bear Sits Down Next To Camper To Enjoy The View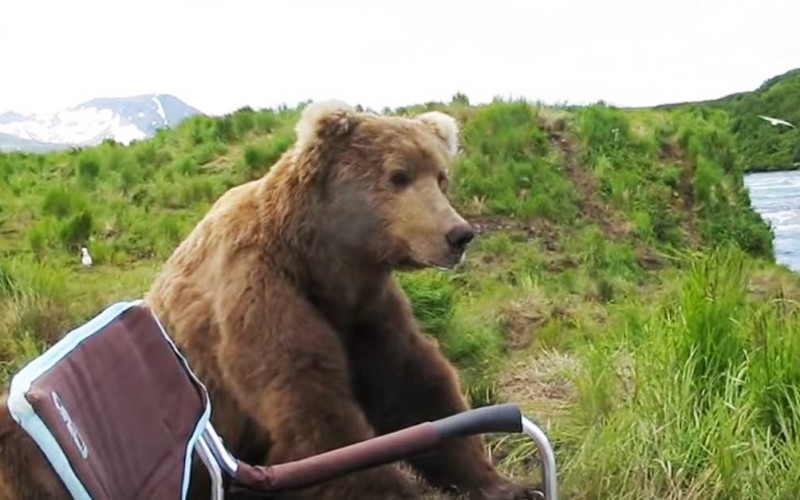 A stunning video filmed by Drew Hamilton, an employee of the Alaska Department of Fish and Game, captured an incredible close encounter with a brown bear.
McNeil River State Game Sanctuary and Refuge is the home of the world's highest concentration of wild brown bears thanks to the area's abundant salmon population. According to their website, as many as 144 individual bears have been observed on the river through the summer with as many as 74 bears observed at one time! In order to protect humans and the bears, visitors receive permits to access the viewing area via a lottery system.
In this video, Hamilton remains calm and collected as he films the bear slumbering over to the camp site, where the bear proceeds to take a big yawn, and a brief sit as he/she looks out on to the river. See what the man does when the bear gets up to leave. UNBELIEVABLE!
Share this incredible footage of a man's bear encounter with your cool and crazy friends! Pass it on!