Wisconsin Man Plants 4-Mile Stretch of Sunflowers in Tribute to Late Wife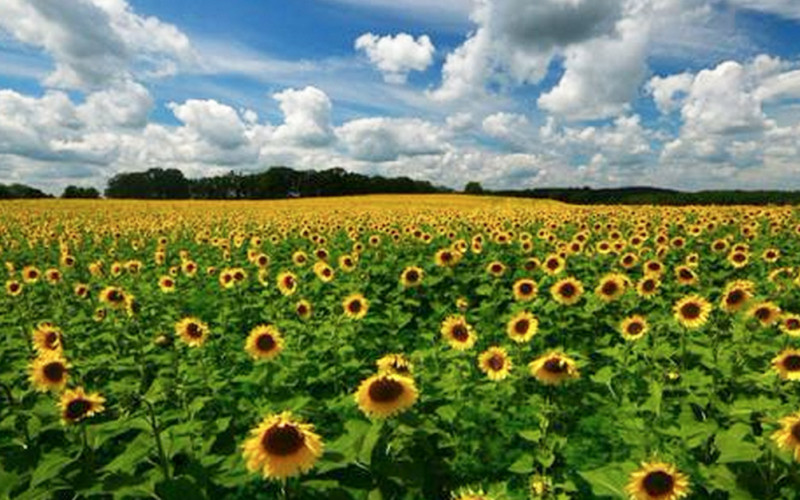 "She always loved flowers but sunflowers were her favorite, they fit her personality. She'd walk into a room and her smile would light up the whole room."—Don Jacquish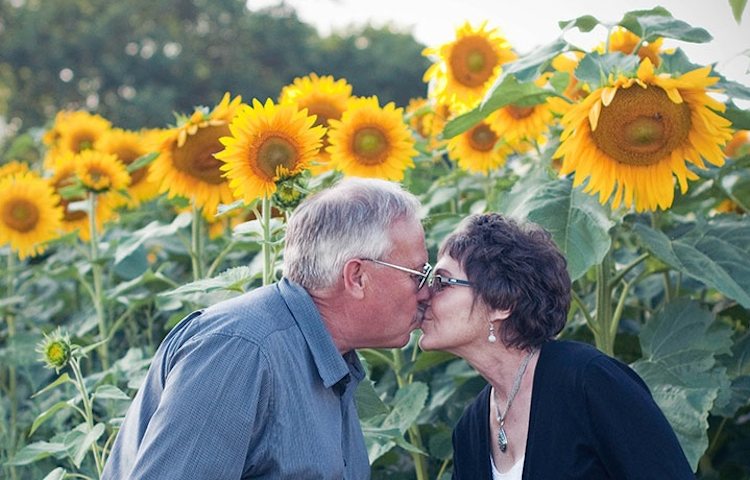 Where corn and soybeans line the edges of the road,there now stands a 60-foot-wide sunflower strip – 4.5 miles long. A man honoring his late wife, Babbette Jacquish, who died of cancer last November, planted these sunflowers to remember her love and beauty.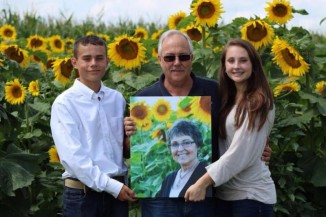 Jacquish was known around town as the "Sunflower Lady" for her love of these happy tall sunflowers. While she was alive, Jacquish had the idea to plant the flowers and harvest the seeds to sell as birdseed, giving the proceeds to charities that support cancer research and patients.
To keep that dream alive, her husband and daughter created "Babbette's Seeds of Hope."
Share this touching story with your cool and crazy friends! Pass it on!