You Won't Believe It! A Zebra And A Deer Become Best Friends.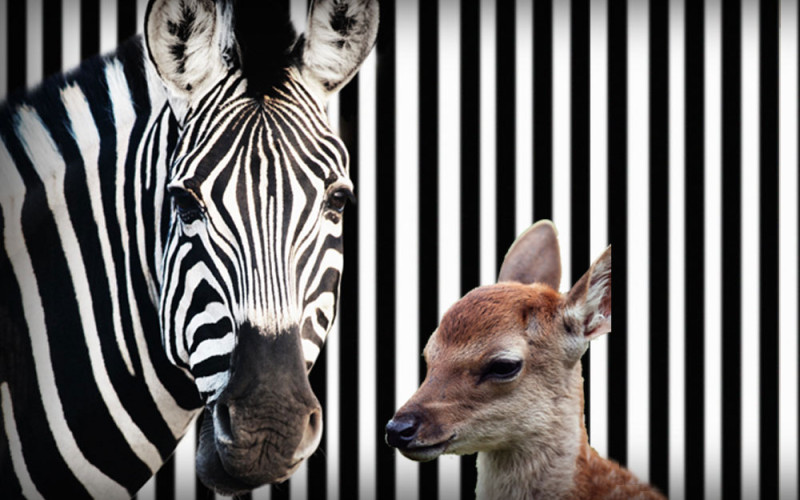 The two are best friends, Barcode the zebra and Bambi the Deer are completely inseparable. Barcode and Bambi live at the The Rocky Ridge Refuge in Arkansas. This Refuge was started 20 years ago by Janice Wolf. She started the refuge to help both wildlife and domestic animals in need of medical care. Janice runs the refuge primarily on donations. She names each of the animals most of the time after common food or things. (Cheesecake the capybara, Crouton the African tortoise, and Butterbean the bull terrier.)
"In rescuing animals, I have lost my mind…but found my Soul…."
Rocky Ridge Refuge is the result of a dream Wolf had since she was a small child; she wanted to share her life with animals, especially those needing special effort due to medical issues, or abuse and neglect. She knows she can't make a difference for all animals. But, she can make all the difference for some of them.  To donate to the Rocky Ridge Refuge and make a difference to an animal need click here.