Fox Village: A Sanctuary To Over 100 Free-Roaming Foxes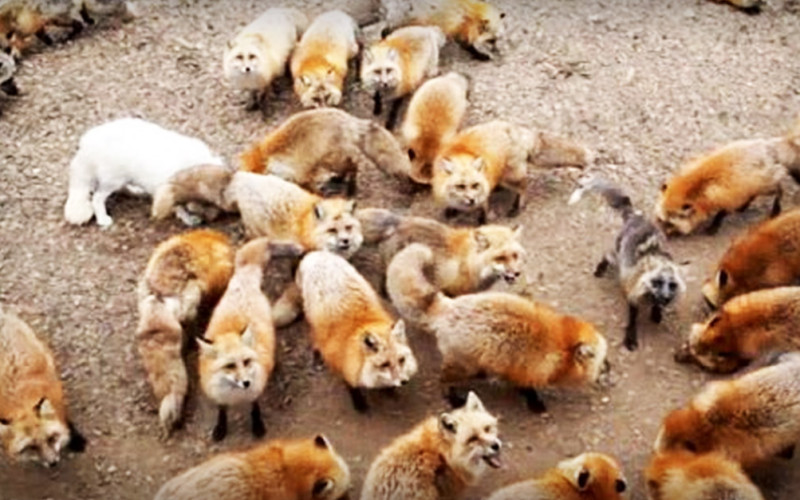 Located in the mountains near Shiroishi, Japan there is a "village" that is filled with over 100 foxes with 6 different types. This is "Fox Village" one of the best places in Japan to go and enjoy these adorable creatures. The foxes freely roam a preserve which visitors can enter for 100 yen (or about 85 US cents).
Foxes are popular creatures in Japanese folktales, with many believing they have mystical powers, as well as others who believe they bring good luck of fertility, prosperity and rice. 
The video shows the interactions of the foxes everyday life, and how these adorable creatures interact with each other.
Share this adorable "Fox Village" sanctuary with your cool and crazy friends! Pass it on!