Guy Builds Cat Feeding Machine That Requires The Kitty To Hunt For The Food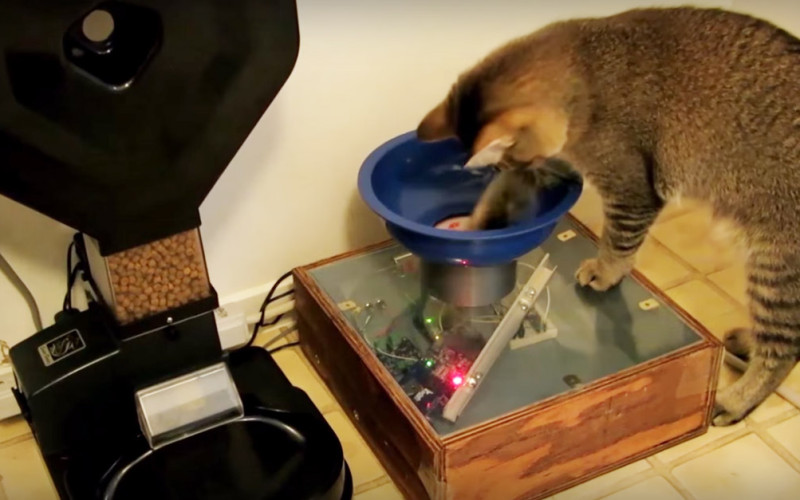 Ben Millam who refers to himself as an "aspiring geek" built an incredible machine that takes cat feeding to a whole new level. He trained his cat Monkey, using "clicker" training to look for plastic balls hidden around the house and throw them into the machine. Once the machine recognizes the RFID-tagged balls, the feeder is activated and the ball is filled with cat treats.
"This all started after I read an explanation of why cats go about repeatedly exploring the same areas: it's partly to establish and survey their territory, but they're also practicing 'mobile' hunting," Millam said. "So what if my cat, while out on patrol, actually found its prey? Surely this would bring him one step closer towards a more fulfilled and self-actualized indoor kitty existence."
He says it took some time and patience but Monkey has successfully managed to put up with all his owner's experiments and is able to be a little more fulfilled each day for his daily hunt.
Share this amazing "cat feeding machine" with your cool and crazy friends! Pass it on!
More info: benjaminmillam.com