Emotional Reunion for Family Dog Found Alive Years Later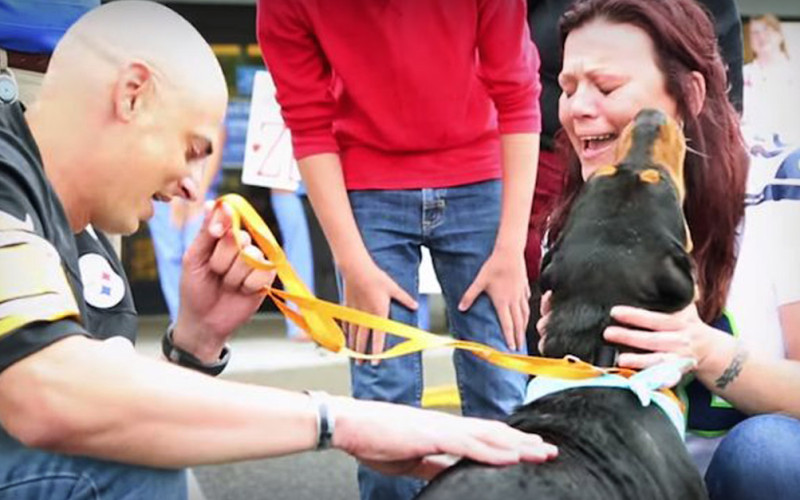 For years, the Harworth family of Lacey, Washington believed that their dog, Zeus, a Rottweiler mix, had died while they were away overseas on a military assignment. A few months into their stay in South Korea, they received a call from the friend taking care of Zeus, that he had passed away.
Once back in the States, the family relocated to Washington. Imagine their surprise when 2.5 years later they got a call letting them know that Zeus was alive and in North Carolina! A good Samaritan found Zeus and brought him to Banfield Pet Hospital, where his microchip was scanned and the family was contacted. The video shows the details of their emotional reunion. For more information on Zeus and this amazing discovery click here.
Share this heartwarming story with your cool and crazy friends! Pass it on!