Woman Creates Hilarious Photo Booth Pictures To Help Get Dogs Adopted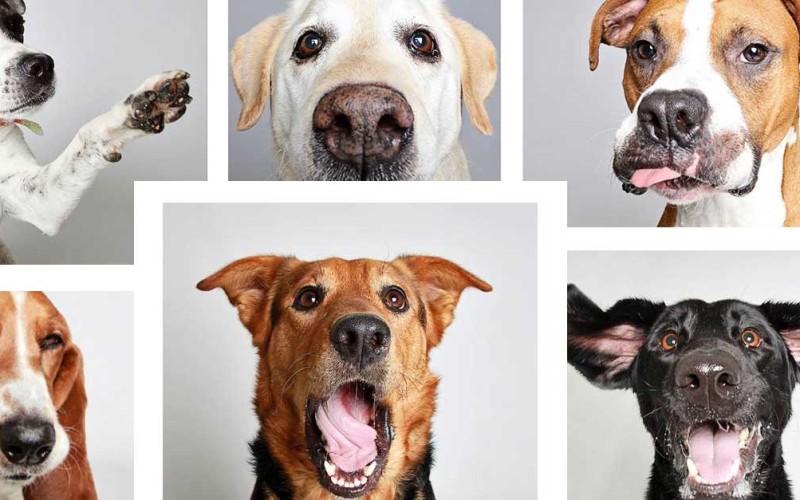 This is a brilliant campaign to help Dogs get placed in good homes. The mastermind is photograph and social media coordinator at the Humane Society of Utah, Guinnevere Shuster. She takes photo booth style portraits of each of the adoptable dogs and posts them on theHumane Society's Facebook page.
Each post shows the animals four photo booth images, along with a description of the dogs' personality. Creating a page for each helps give potential adopters a glimpse at what they'll be getting rather than what can be seen at the shelter itself. Since she started this project, it seems to be going very well so far. Since she started this campaign to help increase adoptions, the HS of Utah has reported higher adoption rates among photographed dogs.
"It helps a great deal, almost all of these dogs have been adopted within a couple days of being posted, some even have people lining up at the front door before we open. The dogs really enjoy the photoshoots, they get to come out of their kennels and enjoy playing and being spoiled with lots of tasty treats!"
Guinnevere adds that she tries to focus on dogs that may need a little extra help getting adopted or that don't do well in a shelter setting. Below are a few great examples of Guinnevere's work. Most these dogs have already been adopted, but there are always new doggy photos added each week and in need of a loving human. I really admire her dedication and determination to help the animals find good homes.
Share these great doggy photo booth photos with your cool and crazy friends! Pass it on!
All images by: the Humane Society of Utah, Guinnevere Shuster