Rainbow Mural Transforms This Town Both Visually And Socially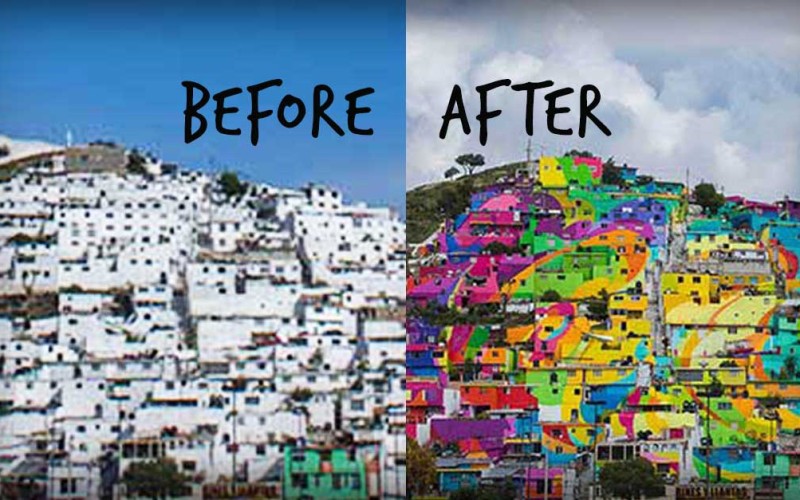 In an amazing attempt at urban renewal a local street art team called, Germen Crew, a youth organization of street artists who use graffiti as a means of activism and expression has teamed up with the government of Mexico to rehabilitate and beautify the district of Palmitas in Pachuca, Mexico.
This project encompasses 20,000 square meters of painted surfaces over 209 houses which will directly benefit 452 families and 1808 people! The colors creates one massive rainbow mural.
The project was intended to bring about visual and social transformation by temporarily providing jobs and beautification. The most outstanding impact of this project, according to some reports, is since the transformation there has been a significant reduction of crime and violence in the neighborhood. This is truly one of the most inspiring urban renewal projects I have seen.
The 'Germen Crew' or "Germ Crew" makes an effort to create art for their community. See images and a video from this inspiring project below
You can see more information of the endeavor here. (via StreetArtNews)
Feel free to share this amazing story and images with your cool and crazy friends. Pass it on!