Rice Fields That Look Like Abstract Paintings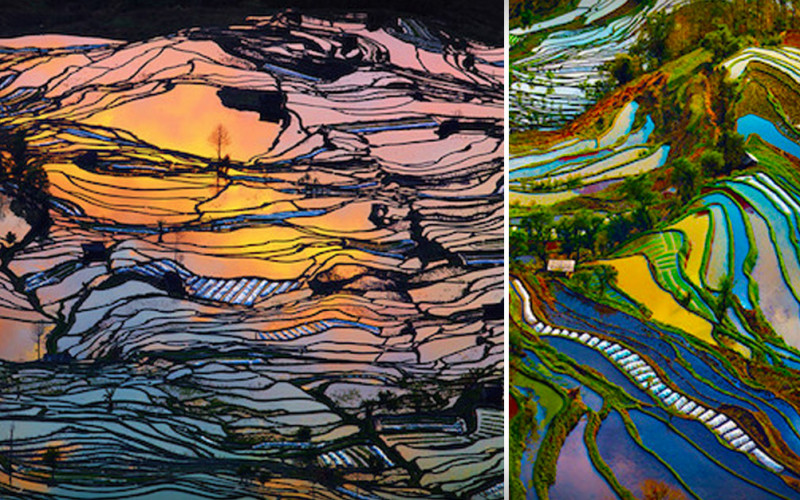 Rice fields in southern China are some of the most beautiful captured photographs on the web today.
Photographer Thierry Bornier, a French photographer specializing in china landscapes has spent two years creating these amazing photos that make these rice fields look more like abstract paintings than landscapes.
The flooded rice paddies that stretch across the Far East and other areas that cultivate rice are stunning. Rice technically doesn't have to be flooded, but it does require a lot of water to grow, and flooding it makes it harder for weeds to take root and for vermin to eat the precious grains.
Rice is the second highest worldwide production after corn. Since corn is mostly grown for purposes other than human food, rice is the most important grain for human consumption. There are more than 40,000 varieties of rice that grow on every continent except on Antarctica.
Luckily for landscape and travel photographers, these flooded paddies also create beautiful landscapes and wonderful photo opportunities.
Share these beautiful landscape photos with your cool and crazy friends! Pass it on!
For more info on Theirry Bornier: Website | Facebook | Twitter
All photos by: thierrybornier.net