An Abandoned Indonesian Church Shaped Like a Large Chicken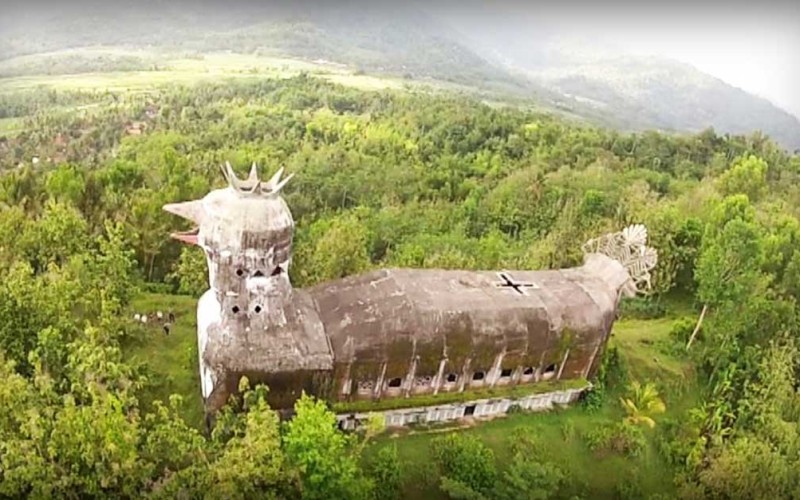 Towering above the trees in a densely forested area of Indonesia lies a giant chicken. The gigantic structure has the body, tail, and head of the bird, even holding open its beak in what appears to be mid-squawk. Although the very old bird is quickly decaying, Gereja Ayam (as the locals call it) attracts hundreds of photographers and travelers to its location in Magelang, Central Java each year who are looking to explore the bird's bizarre interior.
The building was originally built as a prayer house by 67-year-old Daniel Alamsjah after he received a divine message from God. Although he intended the building to resemble a dove, the locals care more that it looks like a chicken, nicknaming it "Chicken Church." In addition to a prayer house, Alamsjah also used the building as a rehabilitation center, treating disabled children, drug addicts, and others. Alamsjah was forced to shut the center's doors fifteen years ago after steep construction costs.
The church currently only has five of the eight pillars holding up the building. Although it is no  longer  a place of therapy, people come from all over to worship this magnificent dwelling. View the video below to see first hand the interior of this great "Chicken Church."
Share this unique "Chicken Church" with your cool and crazy friends! Pass it on!