Nick Offerman Is Growing Pizzas On Vines To Raise Awareness For The Heart Association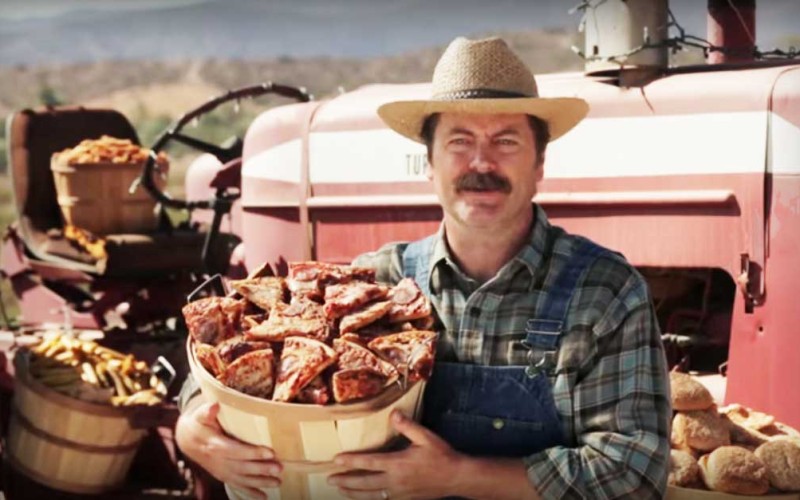 In an effort to spread awareness on the growing rate of serious health problems in children, the American Heart Association teamed up with comedian Nick Offerman (of "Parks and Recreation" fame) to make a satirical version of the kind of ads that lobbyists often use to sway voters and legislators.
This video shows Offerman playing a food expert pleading with lawmakers to give kids "the healthy futures they deserve." As a satire he plays off how things that normally don't grow on vines like pizza, sloppy joes, and chicken fingers are good for your children. This video is cleverly done and clearly drives home the insanity of pushing these kinds of foods as healthy for our children.
Spread awareness of this serious issues with your friends! Pass it on!