One Man's Vision Brought Music And Art To Communities All Over The World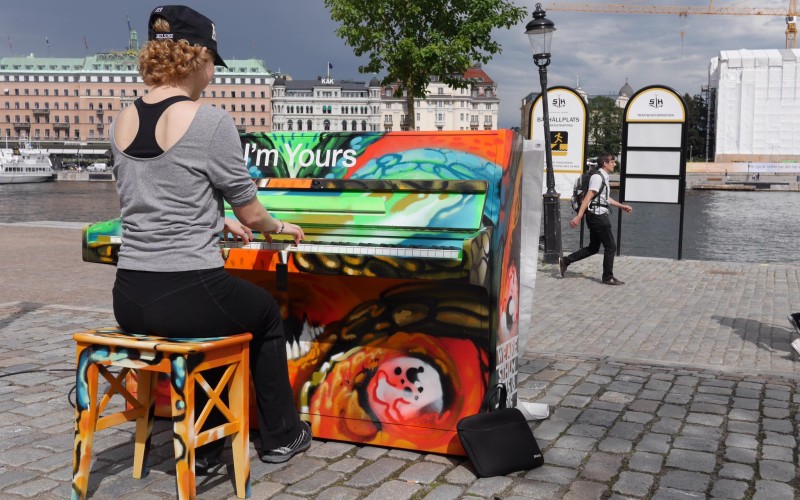 Environmental community art reaches over eight million people worldwide.
Touring internationally since 2008, Play Me, I'm Yours is an artwork by British artist Luke Jerram. Reaching over eight million people worldwide – more than 1,400 pianos have already been installed in 47 cities across the globe, from New York to London, bearing the simple instruction 'Play Me, I'm Yours'.
Located in public parks, bus shelters and train stations, markets and even on ferries the pianos are available for any member of the public to play and enjoy. Who plays them and how long they remain on the streets is up to each community. Many pianos are personalised and decorated by artists or the local community. By creating a place of exchange Play Me, I'm Yours invites the public to engage with, activate and take ownership of their urban environment.
There is a website streetpianos.com that was created to allow people all over the world to post and share their films, photos and stories about the pianos. The website helps to document each piano's journey, it connects the pianos and their communities across the city and acts as a legacy for the piano artwork. Visit the site and choose a location to post and/or view films, photos, and comments. It brings the joy of music, community, and playful art together for the whole world to enjoy!
Share this inspirational story of environmental community art with your cool and crazy friends! Pass it on!
For more information: Website | Facebook | Twitter