A Sculpture Made From 3,000 Toothpicks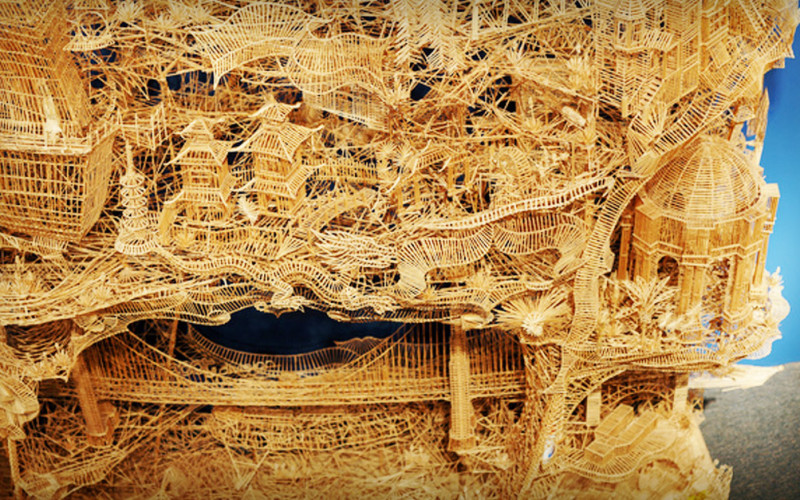 "The heart inside the Palace of Fine Arts is made out of toothpicks people threw at our wedding."
Scott Weaver, started building toothpick sculptures in 1968, when he was only 8 years old. His early structures were more more abstract sculptures around 2 – 4 feet tall. As he got older, he incorporated more complex kinetic features that allowed a ping-pong ball to roll through the structure seamlessly. Throughout the years, he added more and more to the sculpture from the Golden Gate Bridge, Lombard Street to historical locations and many iconic symbols of San Francisco that provided a more elaborate path for the ping-pong ball to roll through.
He titled this life long sculpture, Rolling Through the Bay. The video below shows the full depth of the sculpture and how the multiple balls seamlessly rolling through. Weaver estimates he's spent over 3,000 hours on the project, and the toothpicks have been sourced from around the world:
"I have used different brands of toothpicks depending on what I am building. I also have many friends and family members that collect toothpicks in their travels for me. For example, some of the trees in Golden Gate Park are made from toothpicks from Kenya, Morocco, Spain, West Germany and Italy. —Scott Weaver
Share this incredible sculpture with your cool and crazy friends! Pass it on!