Photographer Captures Motion Through Time And Space Into A Single Photograph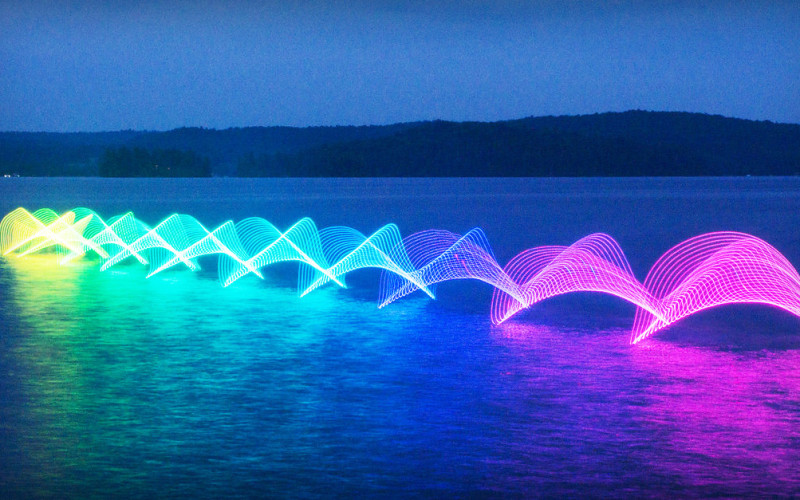 "I have spent several years analyzing and measuring fluid flow using various techniques."
Stephen Orlando is fascinated with capturing motion through time and space into a single photograph. Using LED lights with custom color patterns and long exposure photography, he is able to tell the story of movement. This technique reveals beautiful light trails created by paths of familiar objects. These light trails have not been artificially created with Photoshop and represent the actual paths of the objects.
His photos focus on motions in nature and in urban landscapes, as well as human movement. Orlando hails from Waterloo, Canada's largest tech hub. His background is in engineering and aerodynamics. "I have spent several years analyzing and measuring fluid flow using various techniques," he says. "I'm also an avid outdoor enthusiast with a passion for photography." These photographs are where those two interests intersect.
Share these beautiful light trails with your cool and crazy friends! Pass it on!
All photos by Stephen Orlando.
For more info: Facebook | Twitter | Website