Artist Creates Fun Illustrations With His Dog— Jimmy Choo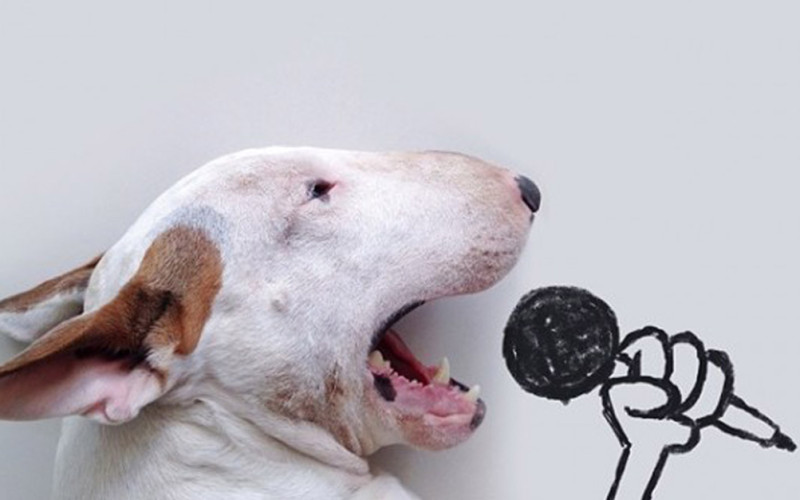 "He is definitely my best friend and companion."
Back in summer 2014, the five-year-old bull terrier Jimmy went viral on the Internet with some creative and funny pictures by his owner Rafael Mantesso, a graphic artist. Jimmy named after his ex-wife's favorite shoe designer, Jimmy Choo.
Rafael found inspiration in his blank walls and his best friend and started snapping photos of Jimmy in various poses with added quirky line illustrations as backdrops. After being viral on the Internet, Rafael expanded his work and created a book called, a dog named Jimmy.
The whimsical drawings starring Mantesso's bull terrier attracted the world's attention, with the images broadcast across the web. The media attention caught the eye of Jimmy Choo's Creative Director, Sandra Choi who was so enchanted by the charming drawings that she approached Mantesso directly, commissioning him to create a series of fun, tongue-in-cheek illustrations to decorate a selection of Jimmy Choo accessories.
Share Jimmy's photos with your cool and crazy friends! Pass it on!
For more info on Rafael Mantesso: Instagram | Book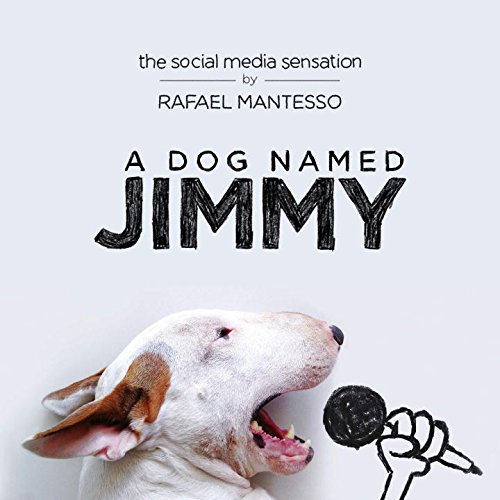 Book cover from Rafael Mantesso's book, A Dog Named Jimmy.