A Family Walked Over 4,000 Miles From Disneyland To Disney World To Honor Their Daughter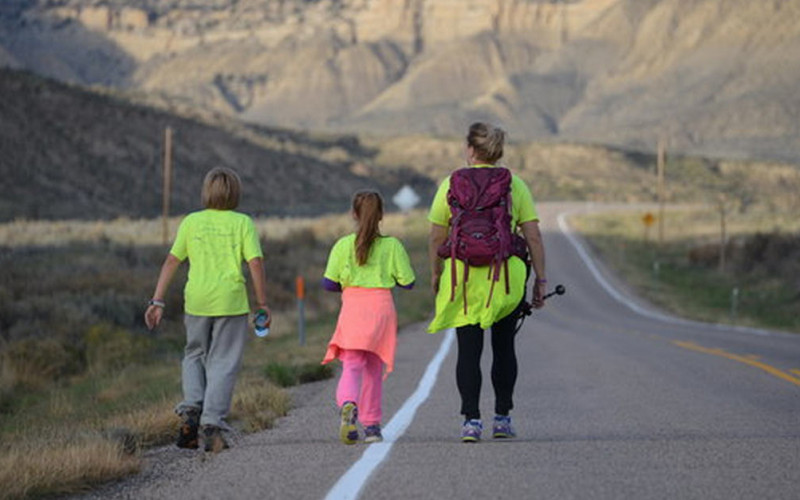 This is a truly amazing story of a family's pure love and determination to honor their daughter Julia Cobb, who at the age of 8 passed away from cancer. Julia loved visiting Disney World and Disneyland more than most kids! She loved everything about it, the characters, the castles, and the many magical rides.
So her family couldn't think of a better way to honor her than walking from park to park.
"We can't choose what happened to Julia, But we can choose the steps we take next."
—Jonathan Cobb, Julia's father
Julia died in 2013 while on a Make-A-Wish trip to Disney World in Florida. They started the JuCan Foundation, which raises awareness for pediatric cancer. The "Ju" is for Julia, and Can stands for "Cancer," He told her everyday, "Do what you CAN and God will do the rest."
They completed the trek on June 21, but don't plan on stopping their mission there. They plan to build a "JuCan Castle" in Houston, where families can stay while their children are being treated at the Texas Medical Center.
For this family, the dream parks holds an important place in their hearts.
The Cobb Family is the 1st "family" to complete a Walk Across America
Timeframe:     320 Days—Walk began – 08.06.14 (Disneyland) Walk completed – 06.21.15 (Disney World)
Total Miles:     4,018 Miles
States:                14 States
To donate to the JuCan Foundation, click here.
Share Julia's story with others and help to fight a cure for cancer! Pass it on!