Extreme Freestyle Biking: Vittorio Brumotti Does Impossible Things on a Road Bike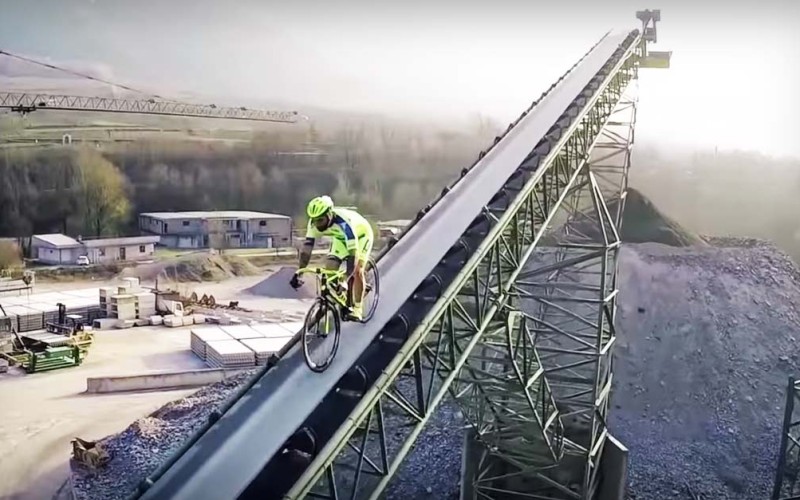 This incredible video will make you rethink what's possible on a road bike. Former Bike Trial World Champion and 10-times Guinness World Record holder, Italian Vittorio Brumotti, made this INCREDIBLE video in tribute to Martyn Ashton.
The video was produced in association with Skoda, and shows Brumotti taking a Montante rim-braked road bike on a spectacular journey. Brumotti throughout the video masters stunts you never thought possible!
Watch as he rides the Pacific Coast Highway with nothing but his remarkable balance preventing him from plummeting off the cliff.
Share some incredible bike stunts with your cool and crazy friends! Pass it on!
For more information on Brumotti, or to follow him on Instagram click here.